Level Up Your Online Learning Quality
Join QM members and educators from the K-12 community to discuss strategies for improving the quality of online learning and meeting student needs.
Engage in curated sessions focused on improving the quality of online learning courses and programs. Join us as we interact with leaders who have years of experience in creating, teaching, and/or supervising online learning. We'll explore strategies to coordinate and deploy a successful online learning environment. You'll gain practical takeaways and helpful tips for the design and delivery of online courses at the elementary, secondary, and administrative levels. Find the hidden gems that will help you take learning to the next level.
Concurrent Sessions
More sessions coming soon!
Attendees can choose one session from each time slot. Secure Zoom links will be emailed to registrants the day before the conference. Select the session name below to see presenter and description information.
12:20 - 1:00 p.m. Eastern
1:05 - 1:45 p.m. Eastern
2:00 - 2:40 p.m. Eastern
2:45 - 3:25 p.m. Eastern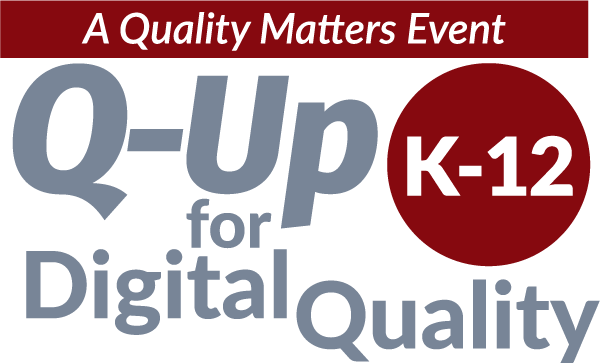 Date: October 15, 2021
Time: 12:00 pm - 4:00 pm Eastern (convert time zone)
Fee: $25.00
Attendees will receive a certificate of attendance for this event. Depending on your school/district rules, this event could qualify for CEUs.
---
Agenda At-a-Glance
12:00 - 12:15 pm: Welcome & Orientation
12:20 - 1:00 pm: Concurrent Sessions
1:05 - 1:45 pm: Concurrent Sessions
1:45 - 2:00 pm: Break
2:00 - 2:40 pm: Concurrent Sessions
2:45 - 3:25 pm: Concurrent Sessions
3:30 - 4:00 pm: Closing & Wrap Up