It's time to #QMConnect Again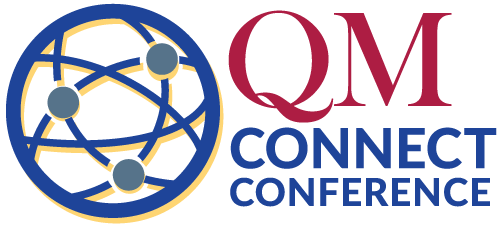 Oct. 30 - Nov. 2, 2018
St. Louis, Missouri
Gateway to Quality
10th Annual Conference on Quality Assurance in Online Learning
Meet the QM Community in St. Louis this October and open the Gateway to Quality. Discover solutions to your online learning challenges including engagement, accessibility and sustainability with 10 concentrations to choose from. You'll connect with colleagues from around the world — build your network and exchange ideas to help deliver on your online promise. Participate in the future of online learning. And celebrate the journey — QM Connect is turning 10! Join us to mark 10 years of connecting and sharing, as well as 10 years of growth in online education.
Keynote Presentation
Special Sessions
Click on the headings below to see a description.
Concentrations
Click on the concentration headings below to see a description. 
Pre-Conference Workshops
Click the headings below to see workshop titles. Sign up for workshops when completing your registration. Get a $50 discount when you sign up for two.