It's time to #QMConnect Again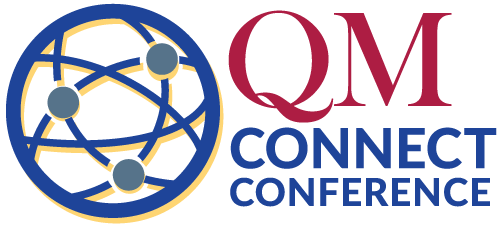 Oct. 30 - Nov. 2, 2018
St. Louis, Missouri
Gateway to Quality
10th Annual Conference on Quality Assurance in Online Learning
Thank you to everyone who joined us in St. Louis. QM Connect is able to make a difference and move the conversation about online learning forward because of YOU. The 2019 QM Connect Conference will be held at the Gaylord Texan Resort & Convention Center in Grapevine, Texas, October 27-30, 2019.
"It was so great to connect with my QM Ohio friends at QM Connect. Much like the arch, my experiences with QM have been an inspiring gateway to all things good." — Phoebe Ballard, Columbia University School of Professional Studies
Keynote Presentation
Special Sessions
Click on the headings below to see a description.
Concentrations
Click on the concentration headings below to see a description. 
Pre-Conference Workshops
Click the headings below to see workshop titles. Sign up for workshops when completing your registration. Get a $50 discount when you sign up for two.