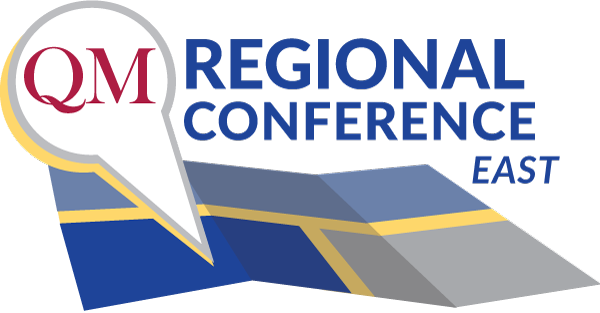 April 23 & 24, 2020
Berkeley College
New York, NY
Call for Presentation Proposals Has Closed
Reimagining Quality Pathways
As online education continues to evolve, we — as a community — must begin Reimagining Quality Pathways and uncover new ways to provide online learners with quality learning environments geared for success. Bring your fresh ideas to NYC and share how you meet the needs of today's learners, including rural students and underrepresented populations. Let others know how you use quality to add value to courses and programs, and showcase the importance of education during a booming economy.  And highlight the innovative services you provide to help learners succeed. 
Develop your presentation proposal for one or more of the concentration areas below and consider the format you'll use. Presentations that are interactive and reflect participation from more than one institution are encouraged.
The Call for Proposals Has Closed — Thank you for your submissions!
---
Concentrations for Presentations:
1. Low-Cost Options and Quality
Demonstrate how you fulfill the promise of quality in an online learning environment that is shifting to free and low-cost options. Discuss the steps you take to build value through quality initiatives. Proposals in this concentration may focus on the use of open educational resources (OER), including how the issue of quality in OER is addressed, or how technology is used to work smarter and engage learners. What other fresh ideas do you have for ensuring quality in a value-focused education climate? Share the tools and resources you have discovered.
2. Academic and Student Support for Online Learners
Shine the spotlight on your institution's online support services. Develop a proposal that showcases how your institution is innovating services for online learners. Share the academic coaching services your institution offers. Discuss your efforts around QM Program Certification for Online Learner Support. And highlight specific plans related to serving underserved populations such as veterans, rural residents and ESL learners. Proposals may also explore how initiatives for online learners have impacted services for face-to-face students. For example, many institutions offer 24/7 help desk support for online learners, but can this service also benefit face-to-face/on-campus learners, too? Help others by sharing your experiences, including how the physical campus and online can work together to provide a pathway to success for all.
3. Memorable and Meaningful Assessments
Share how you create memorable, meaningful and authentic assessments. Take us inside your course and show how assessments are tied to real-world applications and workforce preparedness. Plus, showcase the tools you use to assist with academic integrity. Proposals in this concentration may also explore the flip-side of assessments. Tell us how your institution uses student feedback to improve instruction. Explain how you implement feedback and use it to create pathways to quality.
4. Quality Student Experiences
Make the connection between design and delivery and highlight how your institution is bridging the gap. Proposals in this concentration can address critical issues that impact both design and delivery such as UDL and accessibility. Share how you have applied QM principles to various course formats and what you learned from that experience. And demonstrate how your institution uses course evaluations to craft professional development plans. Help others reimagine the design-delivery relationship by sharing your experience, including problems faced, solutions discovered and lessons learned.
5. Approaches to Using the Updated Rubric
Highlight your innovative approaches to using the QM Higher Education Rubric, Sixth Edition. Describe how you address changes between the Fifth and Sixth editions, how you apply the Standards to your courses, and how you use the Rubric to reimagine quality pathways and support student success. Proposals in this concentration may also explore any juxtapositions you found in the Specific Review Standards and your approach to reconciling them. Support the use of the Rubric in the East by sharing your experiences and helping others maximize their use by highlighting best practices and lessons learned.
Presentation Formats
Conference presentations will be 25 minutes or 50 minutes with a ten-minute transition period between sessions.  
Theater-Style Presentation (presentation + Q&A): 25 minutes
Group Presentation (presentation + Q&A): 50 minutes