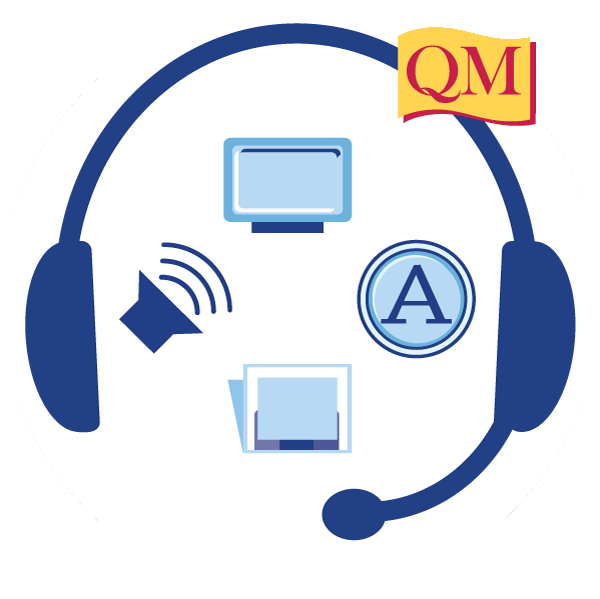 Ensuring Accessible Multimedia
Ensure usability and accessibility of multimedia, images, video and audio in your course with strategies from this workshop.
Delivery Mode:
Virtual (Synchronous)
Contact Us to Schedule
Fee with Membership (Single Registration):
N/A
Fee (Single Registration):
N/A
The "Ensuring Accessible Multimedia" workshop explains how to use YouTube videos, animations, and audio as engaging instructional materials that are accessible. These tools should be beneficial to all your students. But are they? Students who are deaf or ESL can miss audio content that is not presented in alternative form. Blind students will miss visual content that is not presented in an alternative form.
Recommended For
Current and future online instructors, and anyone interested in online teaching topics.
Learning Objectives
Discuss strategies for ensuring usability of multimedia.
Explain the principles for using multimedia in your online courses.
Explain how to make images, video, and audio useable for online or blended courses.
Apply strategies to create learner friendly multimedia.
Prerequisites
Ability to Read and Write Standard Business English
What Participants Need
Headset
2 hours of focused time
Synchronous Session Info
Enrollment Requirements: 10 minimum - 20 maximum per session
Offered as Virtual Workshop for a Group:
Yes
Offered as Online Workshop for a Group:
No
Offered as On-Site Workshop for a Group:
No
Virtual or On-Site Group Session Fee with Membership:
Virtual or On-Site Group Session Fee: