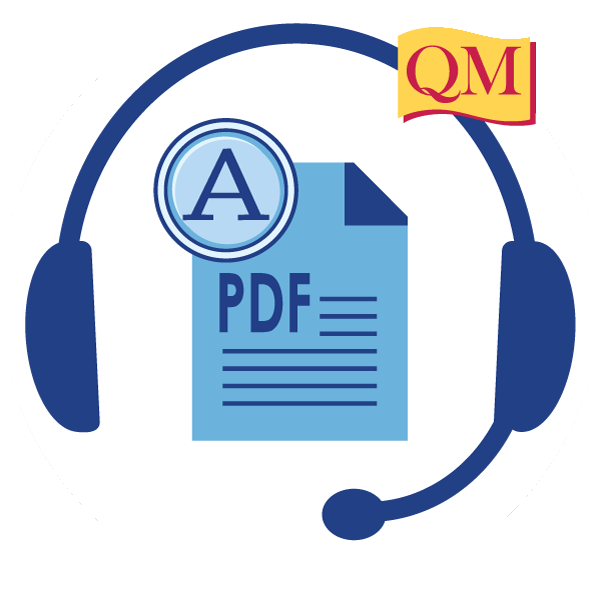 Creating Accessible PDF Documents & Forms
Learn to create PDFs (Portable Document Format files) and forms with accessibility in mind.
Delivery Mode:
Virtual (Synchronous)
Contact Us
Fee with Membership (Single Registration):
N/A
Fee (Single Registration):
N/A
The "Creating Accessible PDFs & Forms" workshop prepares participants to create accessible PDF documents and forms. Portable Document Format (PDF) is an open standard for electronic document exchange. Learners can view PDFs on any platform including mobile. PDFs look just like the original document and retain the source file information, but are only as accessible as the original file.
Recommended For
Current and future online instructors, and anyone interested in online teaching topics.
Learning Objectives
Explain the importance of tags in PDF documents
Explain how to convert/export Word Processing documents to Tagged PDFs
Use the "Read Out Loud" feature in Adobe Reader and/or Accessibility Checker In Adobe Acrobat Pro
Create an accessible form in MS Word and save as PDF
Prerequisites
Ability to Read and Write Standard Business English
What Participants Need
Headset
2 hours of focused time
Synchronous Session Info
Enrollment Requirements: 10 minimum - 20 maximum per session
Special Notes
Web conferencing workshops are designed for individual participants. Each individual participant should register.
Offered as Virtual Workshop for a Group:
Yes
Offered as Online Workshop for a Group:
No
Offered as On-Site Workshop for a Group:
No
Virtual or On-Site Group Session Fee with Membership:
Virtual or On-Site Group Session Fee: