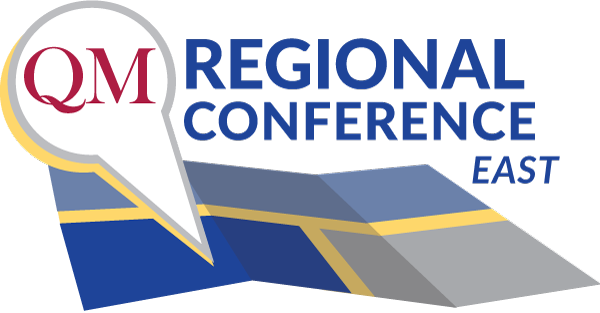 March 22 & 23, 2018
Towson University | Towson, Maryland
Presentation Proposals
Managing Quality at Scale
Your ideas, enthusiasm, and best practices are valuable resources that you can share with the QM Community as we come together to explore Managing Quality at Scale. Help inspire others and solve quality assurance challenges. The Call for Presentation Proposals has closed.
Develop your presentation proposal for one or more of the concentration areas below and consider the format you'll use. The committee encourages presentations that are interactive and reflect participation from more than one institution.
---
Concentrations for Presentations:
1. Collaborating: Faculty and Instructional Designers
Collaboration is critical in online programs. Share your stories of successfully working together including:
How  your institution or organization gets faculty buy-in for QM
How faculty benefit from their interactions with IDs  
How IDs have built working relationships with faculty
New ways your institution is encouraging successful collaboration
2. Models for Quality at Scale
When it comes to quality assurance, there is no one size fits all solution. We want to hear the creative ways you are scaling QM processes and resources at your institution or organization to achieve online quality assurance (QA) goals at the institution, department, program, or course level. Let us know what tools you use to leverage broader, institution-wide efforts and how QM has helped you encourage participation in these activities. Share your organization's quality assurance plans and achievements. Details, please!
3. Building Buy-In
Getting everyone on board with a quality assurance program can pose challenges. We want to hear how you got it done including ideas related to leadership, resources, organizational models, the role of the QM Coordinator and reviewers, faculty engagement, team building, professional development, challenges for multi-campus systems, and more.
4. Addressing Accessibility, Usability, and Universal Design for Learners
Making certain that courses are fully accessible is critical. It can also be costly. So, what's your solution? Share with the QM Community how you've addressed the key topics of accessibility, usability and universal design. We're looking for fresh ideas including how to make multiple courses accessible and creating flexible learning environments.
5. Student Success
Lend your voice to the important topic of student success. Develop a proposal showcasing successes through sound course design or a specific teaching strategy related to:
Adapting conventional notions of QA
Using resources like QM to keep up in a changing landscape
Exploring challenges, needs, and emerging solutions
Competency-based education, MOOCs and their spinoffs, assessment of prior learning, social-media-as-delivery-platform, and others
Tools and resources such as learner analytics, adaptive learning, gamification, digital badging, OER, and others
Presentation Formats
There are two types of presentation formats:
25 minute session
50 minute session