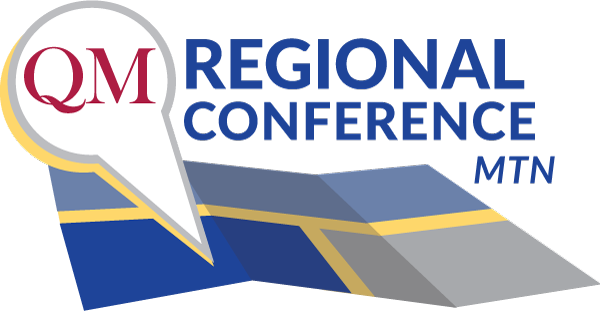 April 12 & 13, 2018
MSU Denver | Denver, Colorado
Presentation Proposals
Elevating Quality
Your ideas, enthusiasm, and best practices are valuable resources that you can share with the QM Community as we come together to discuss Elevating Quality. Help inspire others and solve quality assurance challenges. The Call for Presentation Proposals has closed.
Develop your presentation proposal for one or more of the concentration areas below and consider the format you'll use. The committee encourages presentations that are interactive and reflect participation from more than one institution.
---
Concentrations for Presentations:
1. How QM Benefits Courses
Using QM-based practices can improve the student experience. Share your evidence demonstrating how using QM has helped with:
The clarity of your course  
The cohesiveness of a program  
Improving accessibility
Writing measurable learning outcomes
faculty support
Share data, stories or experiences that have elevated the quality of education at your institution or that of your own course.
2. Creative Paths to Quality
It's time to get creative! We want to know what unique and out-of-the-box ideas you have implemented to improve the learning experience for your students. Plus, how do you balance the need for creativity and chaos with the need for quality? Share with the QM Community how your focus on quality inspires innovation and how you blend the structured framework of QM with your need for academic freedom.
3. QM as a System
QM is not only a conceptual framework, it is a process, a suite of services, and a learning community — customizable to meet the needs of various institutions and organizations. How do you connect the elements of QM into a customized system at your institution or how do you leverage it as an individual? Tell us how your institution integrates the various parts of the QM framework, your unique experiences, training, design, initiatives, and your outcomes.
4. Blended Learning Through the QM Lens
QM isn't just for online courses. It can play an important role in designing blended courses as well. Bring your best practices to the QM Community. Share how you use QM as a guide to intentionally integrate the online and face-to-face components of your blended course and how you help your students understand the importance of both course components.
5. Program Certification, Accreditation
Quality is a continuous process that builds on itself. QM Program Certification is an important step in that process and can help address accreditation issues such as student success and faculty and student support.  Inspire others and share what you have done — including program reviews — to meet the expectations of your students, accreditors, and key stakeholders on your climb for continuous improvement.
Presentation Formats
There are two types of presentation formats:
25 minute session
50 minute session