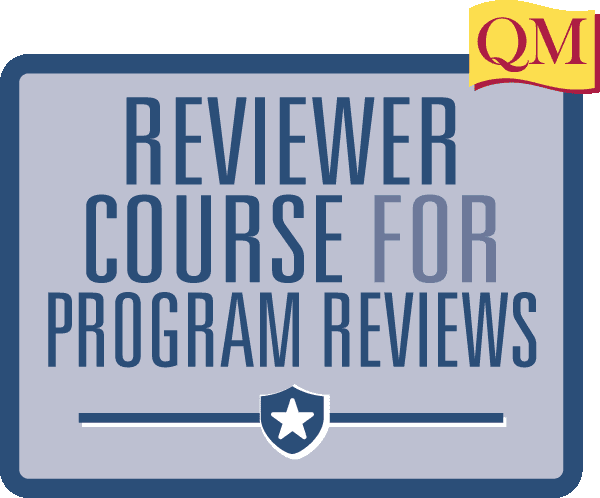 Reviewer Course for Program Reviews
Get certified to chair Program Review teams.
Register
Fee with Membership:
$220.00
Please refer to the Schedule & Checklist for more information on course requirements.
The Reviewer Course for Program Reviews prepares certified QM Master Reviewers to serve on Program Review teams. This certification course includes an overview of QM Program Certification, with an emphasis on how it differs from QM Course Certification, as well as a series of activities designed to simulate the Program Review process.
Recommended For
QM-Certified Master Reviewers
Learning Objectives
Explain the QM Program Certification process
Communicate as expected by QM during a QM Program Review
Evaluate programs seeking QM Certification according to the policies and procedures established by QM
Use the Program Review Management System
Explain the importance of fulfilling the role of QM-Certified Program Reviewer and Team Chair
Prerequisites
Current QM certification for Master Reviewer role
Offered as Online Dedicated
No
Offered as F2F Dedicated
No