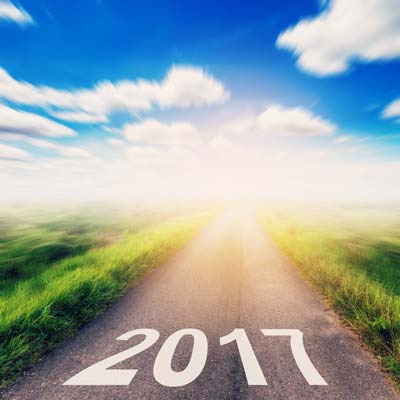 As I look ahead to 2017, it is with the realization that online education has become an innovation that has mainstreamed. That we can use the phrase "traditional online education" is remarkable. We've gotten here in no small part because our community has grown and learned how to use quality assurance for organizational learning to successfully manage change and not simply as a mechanism to evaluate quality. There is a difference among attempts to articulate dimensions of quality, the development of quality standards, and the implementation of a quality assurance process. Ours is a community that has matured enough to be fully engaged in that last and most complex piece of the quality journey.
I'm sure it's clear to all of us, however, that we are not done innovating. We are just getting started! QM is actively engaged in the exploration of many innovations in teaching and learning. The need to articulate dimensions of quality is part of every responsible innovation. Although many of these innovations are not mature enough for a robust quality assurance process, we have begun the exploration of what is important and what quality standards might look like. I'd like to share a few of these innovations with which QM is engaging in 2017.
QM's role as a Quality Assurance Entity for the Department of Education's EQUIP program is allowing us to experiment in the extension of our Learner Success Program Certification to alternative learning providers. Our own experience and discussions with other QAE's and with relevant groups such as the Collaborative for Quality in Alternative Learning is helping us better understand important dimensions of quality in an area that is of much interest to many stakeholders.
Our participation in the many conversations happening around digital credentials and Open Badges, along with our own initiatives in digital credentialing with the Teaching Online Certificate, has raised a number of questions around quality and quality assurance that we look to refine and explore this year. I've also been honored with the opportunity to serve on the Quality Assurance Advisory Group for Credential Engine, a non-profit organization that maintains the open-licensed Credential Registry, which should further our inquiry into quality in digital credentialing.
We expect to see our QM Community heavily engaged in our ongoing work in 2017. For example, we hope to see robust participation in the 2nd annual CHLOE Survey this fall.  This survey on the Changing Landscape of Online Education collects data from chief online education officers to document and benchmark how institutions are organizing and managing their online education and prioritizing their quality assurance efforts. Look for the results of the 2016 survey on our website in the coming months or, if you just can't wait, attend our regional conference at Berkeley College in NYC April 20-21!
We also are beginning the rigorous journey to review and revise a set of the QM Rubrics.  The Rubric Update process is beginning for the HE, HE Publisher, and CPE Rubrics.  This is a major undertaking for QM in collaboration with the QM Community that includes data collection and analysis, surveys, literature reviews, committee work, and more. Much of the leg work on these updates will occur all through 2017 with the anticipated launch scheduled for July of 2018. Mark your calendars!

Thanks for your ongoing efforts and commitment to quality. We know what a challenge it is to keep fighting the quality fight in times of budget reductions and an uncertain legislative landscape. We are honored to be there beside you. See you in the trenches.
 by Deb Adair, Executive Director for Quality Matters
Connect with Deb on Twitter: @debadair85.