Join the community of people
that believes quality matters.
Bring Quality Into Focus
Every year thought leaders, administrators, teachers, instructional designers, and educators from all over gather to learn, connect and share with one another in the spirit of continuous improvement. As the areas to which QM can be applied, customized and integrated expand, we look to research and innovation from our Members to inspire our efforts to deliver on the promise of online learning. From the big picture to the small details, this conference helps those new to QM and those with years of experience connect on what matters most to the QM community — quality online learning for all learners.
NEW FOR 2020 — Like so many in our community, we've had to adjust our expectations and plan ahead despite a lack of information. With so many educators in need of professional development opportunities that move the needle toward quality, we have reimagined QM Connect this year. We begin with two days of workshops — some of which are usually only available as dedicated sessions. The core conference days — all three of them — will be a mix of engaging presentations that our community has come to expect coupled with opportunities to get expert advice in a Course Checkup. Create your learning experience and join us online!
---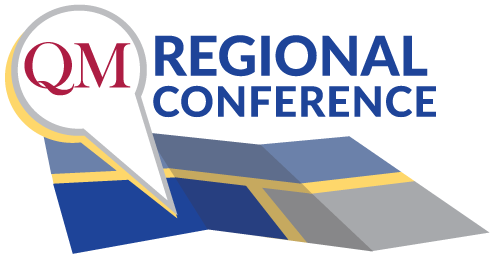 Thank you presenters and attendees!
Smaller in size than the annual QM Connect Conference, QM Regional Conferences are usually held in the Spring in partnership with a Member Organization. Content is focused on quality assurance in online learning issues that the host region is or may soon be facing. The intimate setting is ideal for sharing ideas and learning from the challenges and successes of colleagues from a particular region.
The two-day conference begins with Pre-Conference Workshops to help get you in a QM state of mind. On the second and final day, you'll attend a plenary Keynote Session and then choose from a variety of sessions — categorized by concentration — to attend.
QM West Regional Online Conference
April 3, 2020
**Online**
QM East Regional Online Conference
April 24, 2020
**Online**
---