Inspire. Share. Connect.
Present at a QM Conference.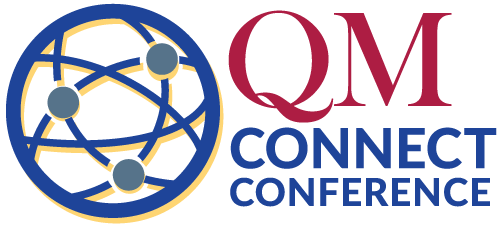 Tucson, Arizona
Submit a proposal by April 1, 2022, and if your proposal is accepted, you will receive a $50 discount off the early-bird registration fee.
Those submitting early will also have an opportunity to revise proposals.
Call for Proposals is CLOSED
Expanding Possibilities
Fact: the needs of today's students are constantly evolving and changing. To meet them, we must evolve as well. We need to look beyond what we know and look instead at what is possible. What fresh ideas can we implement in our courses? How can we move beyond a focus on course design? Where do we go next with our collective quality assurance efforts?
You — the QM community — have the answers to those questions and so many more because you are expanding possibilities every day. You are experimenting, breaking boundaries, looking beyond what you know, and trying new things — all to help each and every one of your students succeed. Now it's time to bring your work to the community and help your colleagues see what is possible. 
Develop your presentation proposal for one or more of the concentration areas below and consider the format you'll use. The committee encourages presentations that are interactive and reflect participation from more than one institution. 
Concentrations
Select the concentration headings below to see descriptions.
Presentation Formats
Select the format name to see the definition.
Evaluation Criteria
Effectiveness of Title - How well does the title match the session content and how much appeal does the proposal title have?
Fit to Concentration - How well does the proposal fit the selected concentration?
Format - Is the selected format appropriate for the topic?
Participation - Are the plans for participant engagement appropriate and sufficient to ensure an interactive session? Is the participation element appropriate for the selected format?
Proposal Content - To what degree does the proposal reflect familiarity with the field (does not "reinvent the wheel") and frame the presentation of the topic to suit the level of the designated audience?
Learning Objectives - Are the learning objectives aligned to the presentation's content? Are they written from the participant's point of view and are they measurable?
Effectiveness of Writing - How well written is the brief description? Is it clear what will be discussed?
---