Join the community of people that believes quality matters.
2022 Events
Meeting the needs of diverse learners and delivering on your online promise means staying connected with the QM community on a variety of topics. Our line-up of virtual and in-person events has you covered — from research to best practices to conversations on the big picture of quality. Check back for more details as they become available.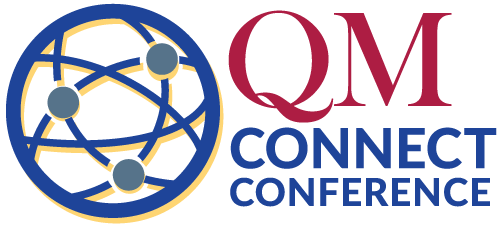 Expanding Possibilities
Workshops: November 6, 2022
Sessions: November 7 - 9, 2022
Tucson, Arizona
Active/Applied Research on Online Learning and Quality Assurance
Uncover research-supported best practices that you can use in your own work during the QM Research Online Conference.
Leading experts from the QM community will share the latest active/applied research on key online learning topics, including quality assurance. Participants will have the opportunity to engage with the presenters and ask pertinent questions. A handout for each session containing application-based takeaways will also be provided.
Registration is $25.00.
Honing the Competitive Edge of Quality: Ensuring Future Sustainability by Building on the Lessons of 2020
Higher education's response to the COVID-19 crises has taught us many lessons about supporting and retaining students as learning modalities changed. High quality, broadly engaging and inclusive digital education is top of mind for senior leaders today.
The inaugural Presidents Summit on Leading Quality is an invitation-only event for senior academic leaders in higher education concerned about the evolving education landscape and how to position their own institutions to attract, engage and retain learners as student demographics, expectations and needs change.
The most successful institutions will be creating and communicating quality at scale. What this looks like — and ways to achieve it — is at the heart of the Summit conversation. Strategically scaling quality in a changing landscape is about more than increasing the number of online courses and programs — it's about redefining a quality learning experience as a holistic, institution-wide engagement for all students that continues before, during and beyond a degree pathway.
Tap Into the QM Higher Ed. Community
Take your online teaching and course design to the next level by participating in the Quality in Action conference for higher education. The curated selection of sessions provides hands-on, practical experience that will put you on a path to designing and teaching learner-centric courses that support learner success.
Session presenters and workshop facilitators will address topics that are central to creating and teaching quality courses with the QM Standards in mind. Aligning course components, addressing accessibility, engaging learners, and more will be covered as the community shares ideas for expediting the design process — and teaching quality courses — without sacrificing quality.
Registration opens March 2, 2022 at $125.00
Level up Your Online Learning Quality
Join QM members and educators from the K-12 community to discuss strategies for improving the quality of online learning and meeting student needs.
Engage in curated sessions focused on improving the quality of online learning courses and programs. Join us as we interact with leaders who have years of experience in creating, teaching, and/or supervising online learning. We'll explore strategies to coordinate and deploy a successful online learning environment. You'll gain practical takeaways and helpful tips for the design and delivery of online courses at the elementary, secondary, and administrative levels. Find the hidden gems that will help you take learning to the next level.
Looking Forward. Transforming Now.
Education is constantly evolving — perhaps now more than ever. To continue to meet the needs of students, we must evolve as well. It's time to look forward and embrace the innovative ideas, tools and resources needed to transform the teaching and learning experience.
QM ConnectLX — the online, multi-day learning exchange provides hands-on, practical learning opportunities for individuals at every level, from administration to frontline faculty. Featuring a mix of events — including interactive workshops, concurrent sessions and networking opportunities — the virtual conference is designed to help you build your skillset, refine your quality assurance efforts and learn from others.