Member Success Stories, Research, and More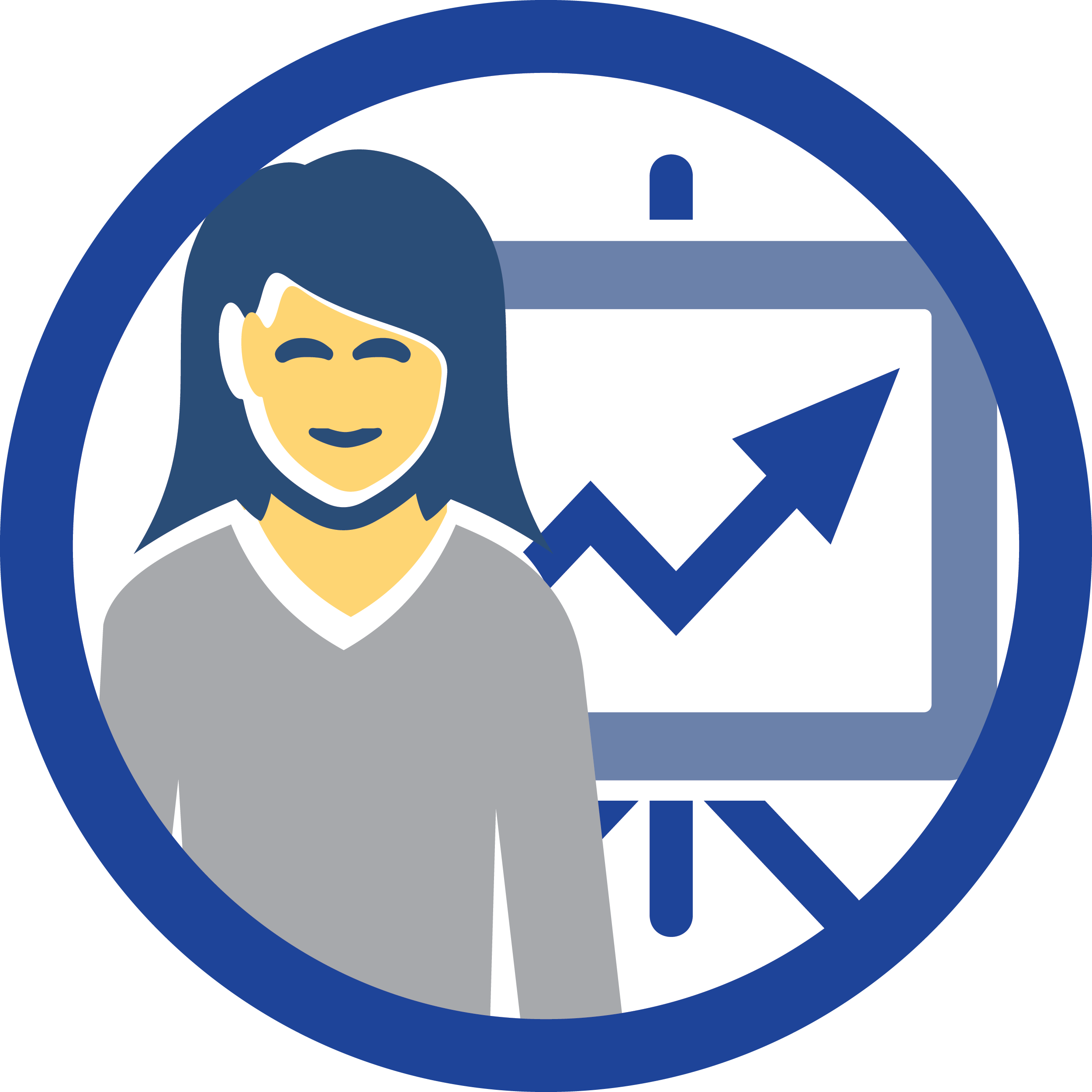 Looking for a recording or miss a session?
See a list of all archived recordings. If you're a QM Member, you can access video links in MyQM in the Reference Library.
Have an idea for a QM Success Story? Email QM's Registrar for Higher Ed.
QM Success Stories
There is no substitute for experience! Your colleagues who have experience meeting QM's rigorous course design Standards and implementing QM on their campuses can provide you with valuable insights and experience. "QM Success Stories" webinars are presented by your colleagues and fellow members. They will share their experiences on topics like these and more: 
How do I create a plan for implementing QM at my organization?
What does a course look like that has met QM Standards?
The sessions are scheduled once per month and are FREE for members only! Space is limited to the first 500 registrants. You can register once and view the webinar with colleagues. The webinars are also live captioned! Can't make it? All QM Success Stories are recorded and available to subscribers after the session in the Reference Library located in MyQM approximately two-weeks after the session.
January 23, 2020

The Three Little Pigs: Building a Course That Stands

Presented by Candice McPherson, Paula McDougald, Kirsten Wilson from Virtual Arkansas

Learn from the mistakes and successes of our Little Piggie builders on how to withstand the changing huffs and puffs of the wolf and build courses that withstand the test of time.

Webinar begins at 12:00 p.m. ET, 11:00 p.m. CT, 10:00 a.m. MT, 9:00 a.m. PT

February 19, 2020

The QM Ohio Year of Review: Building a Statewide Culture of Online Quality

Presented by Steve Kaufman, Senior Instructional Designer, University of Akron; Tammy Macek, eLearning Instructional Designer, Lorain County Community College; and Chuck Piscitello, Instructional Designer III, Ashland University

The QM Ohio Consortium has now been in existence for 10 years. Despite having 60 member institutions, we have noticed that some institutions engage deeply with QM, while others do not. In order to address this, we announced an initiative in 2018 called the "QM Year of Review". This initiative was designed to help spur the adoption of QM across our member institutions, promote official course reviews, and encourage faculty and staff to complete QM professional development. We will share the many outcomes of this initiative and provide strategies for developing your own push for online quality.

Additionally, we will discuss how our consortium has grown and share how we have reorganized our efforts to support our membership, strategies we have incorporated to attract interest from non-member institutions, and our methods for promoting course reviews through the use of our bartering system. Participants will have an opportunity to ask questions of the QM Ohio leadership team, and also gain access to a wealth of resources we've created over the years to help institutions in their implementation of QM, such as our Hosting Handbook, Institution Personas, and Tough Questions Cheat Sheet.

Webinar begins at 2:00 p.m. ET, 1:00 p.m. CT, 12:00 p.m. MT, 11:00 a.m. PT

March 18, 2020

Building Excellence:  A Community of Online Teaching & Learning Where Quality Matters

Presented by Laura Lane-Worley, Distance Education Coordinator and Channell Cook, Lead Instructor-Child Development from Lee College

Learn how one mid-sized community college used Quality Matters' Teaching Online Certificate to build a model community of online teaching and learning. Participants will engage in activities to spark institutional buy-in and engage faculty.

Webinar begins at 2:00 p.m. ET, 1:00 p.m. CT, 12:00 p.m. MT, 11:00 a.m. PT
---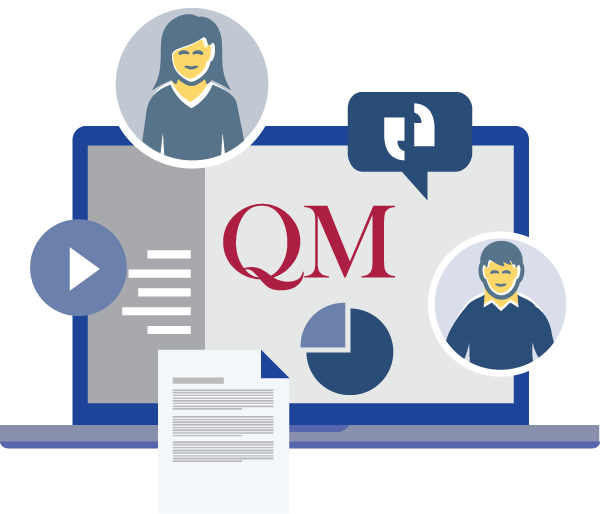 Looking for a recording or miss a session?
Watch recordings on our YouTube playlist. 
Online Learning Webinars
February 5, 2020
How Two Institutions use Quality Matters and CourseArc for Course Design
Presented by Jon Farmer and Katie Walker from University of Alaska Anchorage and Teresa Valais from American University
Quality courses use tools that engage all learners in multiple ways. In this webinar, you'll hear how instructional designers from the University of Alaska and American University leverage tools such as CourseArc to design and develop quality online courses that meet QM standards. In this webinar, you will see examples of content built using the CourseArc tool and how easy it is to meet many of QM standards.
Webinar begins at 1:00 p.m. ET, 12:00 p.m. CT, 11:00 a.m. MT, 10:00 a.m. PT, 9:00 a.m. AKT
---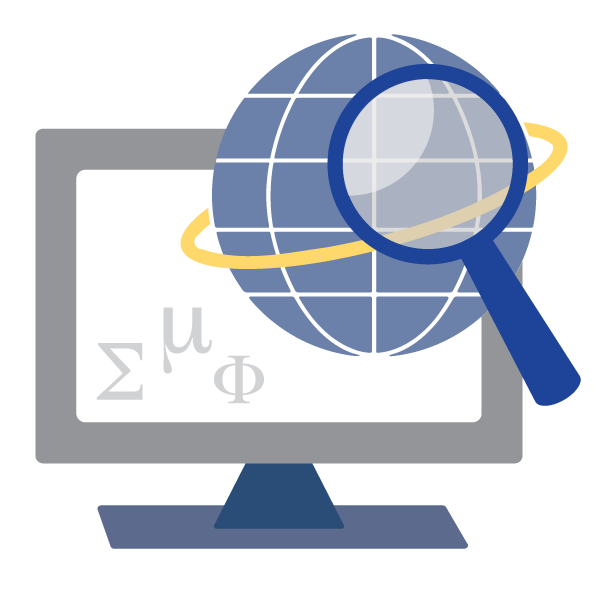 Looking for a recording or miss a session?
See a list of all archived recordings. 
Have an idea for a Research Webinar? Contact the Research team.
Research Webinars
Specifics for upcoming webinars are still in development. Here are topics and general timelines to plan for:
February 13, 2020 
The Tip of the Iceberg: Moving Beyond Superficial Data to Uncover Issues
Dr. Bethany Simunich joined QM in January in a newly-created position with intentions to accelerate and advance the current contributions of QM's research team and volunteer community. In this webinar, she'll talk about ways to move beyond existing institutional data and common research questions to more fully explore the complex situations and stories underneath quality assurance efforts. Bring your questions about QM research to this special opportunity to meet this published researcher with over 15 years of experience in eLearning research, instructional design, and online pedagogy.
Webinar begins at 1:00 p.m. ET, 12:00 p.m. CT, 11:00 a.m. MT, 10:00 a.m. PT, 9:00 a.m. AKT
April, 2020 
CHLOE 4: Overview of the Fourth QM-Eduventures Changing Landscape of Online Education Survey
Details coming soon!
June, 2020
A presentation by Barbara Frey and Rae Mancilla on the results of their accessibility policy survey.
November, 2020
The topic will be research on teaching & learning.