The Changing Landscape of Online Education (CHLOE)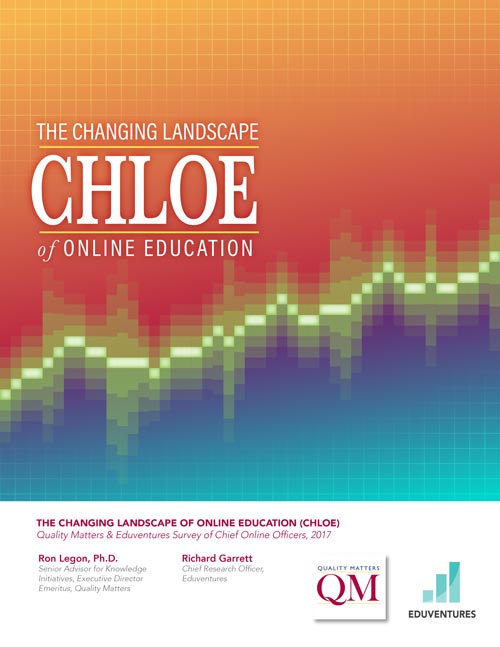 QM and Eduventures have teamed up to conduct a multi-year study to examine the changing landscape of online education, provide results to those who can use them and help those involved with online education place their institution within a broader context and possibly influence strategic decisions and organizational changes. Please complete the form on this page to gain access to The 2017 CHLOE 1 Report.
The second and third iterations of this research project are also available for download:
CHLOE 2: A Deeper Dive (2018) focuses on the motives behind choices made by leaders of online programs.
CHLOE 3: Behind the Numbers (2019) reveals new insights on institutional approaches to online learning and offers five models for understanding them.