Mind mapping — a visual representation of information — is a versatile tool that can assist students with many aspects of their learning. It can help them map out new ideas, explore concepts in more detail and facilitate a better understanding of relationships and connections. Specifically, mind mapping can be used to:
Explore new ideas and concepts
Help students get a better understanding of new ideas by having them create a mind map. A mind map can assist with understanding because it conveys hierarchy and relationships, allowing students to see the big picture.
Brainstorm
Get creative juices flowing with mind mapping. Mind maps are a great brainstorming tool and can help students let their thoughts flow freely while making important connections between ideas and concepts.
Take Notes
Encourage students to engage in active thinking instead of transcription by using mind maps for note taking. Mind maps encourage students to focus on keywords and ideas instead of just writing down what the teacher says.
Write essays
Students can create an essay outline, gather arguments and quotes or brainstorm ideas for your essays with mind maps.
Memorize information
Mind maps activate many levels of brain activity and are a great tool to help with memorization — from vocabulary words to a foreign language.
Create presentations
Have students use mind maps to present information in an interesting and engaging way with mind maps. Students can use mind mapping software to create a presentation in advance or create one on the spot during a live presentation.
Study for an assessment
Mind maps are a great way for students to gather all the information that may be covered on an exam including class notes, textbook chapters and reading lists.
Execute group projects
By using a mind map, students can visualize what needs to be done and who needs to do it. Using an online mind mapping program is best for group projects so students can easily share it.
So how does mind mapping work? With a mind map, students put the central, or main idea, in the center of the map and then create branches of related ideas that radiate out in all directions. Those branches can then have sub-branches to further expand on ideas and concepts. Take a look: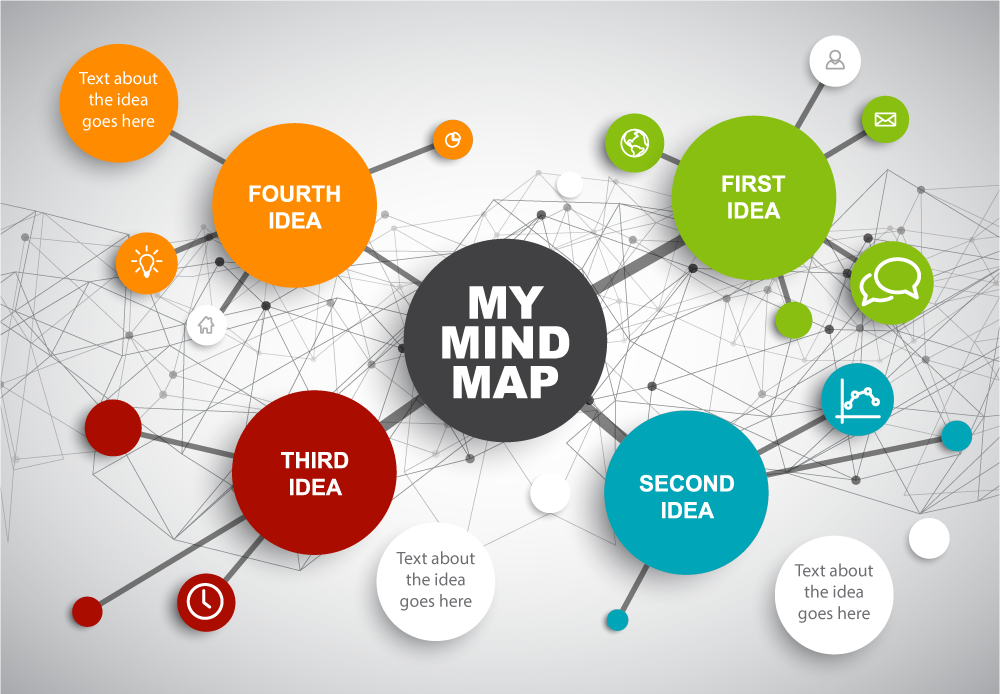 So what are the best mind mapping tools available? Here's look at some of the ones the QM Community is using: