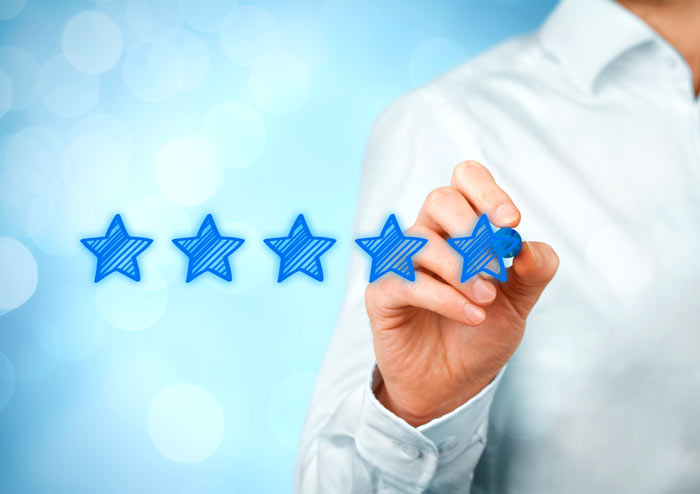 Delivering on their online promise — that's what Quality Matters members are doing! Online programs from more than 130 Colleges and Universities in the Quality Matters community were recognized in the latest U.S. News & World Report rankings for America's best online undergraduate college programs. U.S. News & World Report began ranking online programs in 2012 and takes many factors into consideration including student engagement, student services, technology, faculty training, and peer reputation.
Kudos to all of the Quality Members members who appear in the U.S. News & World Report rankings. From Florida to the west coast, to the number one top ranking for The Ohio State University, faculty and staff deserve credit for working to create quality learning environments for students. As Dr. Jon Bellum, Provost and Executive Vice President at Colorado State University-Global Campus shares, the hard work is paying off!
"CSU-Global's continued position in offering one of the top online bachelor's programs in the country demonstrates our commitment to providing students with a high quality educational experience. With a decade of leadership in online education, Colorado State University-Global Campus has been a pioneer in creating top-notch online programs linked to employer needs."
— Dr. Jon Bellum, Provost and Executive Vice President at Colorado State University-Global Campus
Quality Matters is proud to work with these institutions and assist them with their quality assurance journey.
"We view this recognition as validation of Oregon State University's tireless efforts to develop high-quality learning experiences for students everywhere. Oregon State rated particularly well in the category of faculty credentials and training – scoring a 94 out of 100. At OSU Ecampus, we have a comprehensive faculty development program including Quality Matters offerings and offer extensive faculty support to help ensure high quality learning experiences for our students."
— Shannon Riggs, Executive Director, Extended Campus, Oregon State University
As both Jon and Shannon highlight, the rankings reflect a commitment to deliver quality online degree programs and meet the needs of today's students including the growing number of non-traditional students who likely wouldn't attend college if not for online programs. Providing those students and all online students with courses that are founded in student success and instructional excellence is extremely important and is something that prospective students are seeking.
According to Shannon, rankings like those found in U.S. News & World Report help students identify the best programs, "Our research tells us that most prospective students put immense value in resources such as the U.S. News & World Report online education rankings. Because there are so many institutions that offer degrees online, learners increasingly rely on reviews from reputable sources to determine which universities offer the highest-quality education at a distance."
Thomas Thibodeau, Assistant Provost at the New England Institute Of Technology (NEIT) agrees and shares, "Online education options are continually growing. Choices abound for course topics, type of delivery, cost and quality. Online rankings give students valuable information on how different online offerings compare to each other."
Given the number of online learning choices, it can be challenging for learners to choose the best online learning for their situation. Rankings help, but there are other steps you can take to help distinguish your online offerings. Communicating with key stakeholders including current and prospective students about your quality assurance efforts is an important first step. From becoming a QM Member to having courses QM Certified to faculty professional development, you have a story to share. For ways to share your story, check out Sharing QM Achievements: Taking it Online and Use Public Relations to Share QM Achievements.    
Showcasing the QM Certification Mark is another important step. QM Certification signals your institution's commitment to providing a quality learning experience to learners. See how you can display the official QM Certification Mark once a course is QM Certified. If your courses aren't currently QM Certified, consider starting on the pathway to certification with Preparatory Reviews. Preparatory reviews — an informal, not eligible for certification review — use an external Master Reviewer who is also a subject matter expert to help you benchmark your course design and prepare for an official review.