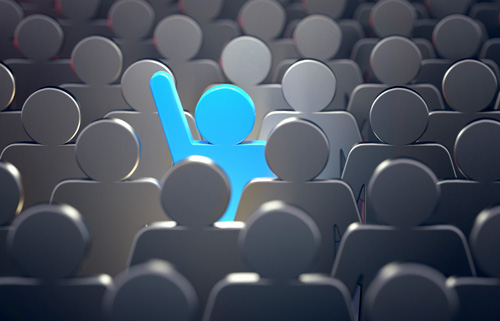 "The path to get certified isn't always the easiest, but the reward of helping others is invaluable."Kersten Kelly-Brunner, Ivy Tech Community College
The QM General Standards and Specific Review Standards are well known for their rigor, depth and integration of course design best practices. But no matter how carefully these standards are crafted, their practical impact depends on application to actual courses. During the course review process, the Team Chair (a QM-Certified Master Reviewer) plays a critical role in ensuring consistency and rigor in course reviews.
As Team Chair, the Master Reviewer is charged with representing QM's principles and policies throughout the review. As QM's primary point of contact, the Chair appropriately informs QM staff on the review progress. Their work includes not only applying QM's Standards during the review, but also offering guidance and encouragement to team members as they use the Annotations to find specific evidence and draft helpful recommendations — calling for a collaborative spirit and leadership skills in addition to a robust understanding of QM principles.
Why become a Master Reviewer?
Master Reviewers have the opportunity to make a lasting impression — at institutional and personal levels — on quality and collaboration. Here's what a few Master Reviewers say about what drives their purpose:
"I am a big fan of meeting new people, building relationships, and designing courses with best practices in mind. QM Chairs meet many people from around the world who are designing courses and want support with best practices. Getting the QM Master Reviewer Certification was what I wanted to do to combine design with networking and relationship building." — Alejandra Estrin Dashe, Metropolitan State University (MN)
"I was already a Peer Reviewer and enjoyed the learning process of getting to help others create courses that were even better for students. I wanted to take on a leadership role and help mentor my fellow peers at a higher level." — Kersten Kelly-Brunner, Ivy Tech Community College (IN)
"My instructional design spectrum was limited when I first began reviewing classes, and I wanted to see what other institutions were doing. After reviewing a couple of classes and having a great experience with another Chair, I decided to pursue certification myself in hopes of providing a positive experience to others in the same way that I had experienced." — Walt Justice, Kennesaw State University (GA)
The work pays off
Master Reviewer certification can be demanding. "Being a QM Master Reviewer requires excellent organization, communication skills and intimate knowledge of the QM Higher Education Rubric and the QM review process," observes Calvin Scheidt of Tidewater Community College (VA). But he also adds this advice: "If you are considering becoming a QM Master Reviewer, do not hesitate."
QM Members who have completed Master Reviewer certification agree that it's both challenging and highly worthwhile. "It felt hard, but that's a good thing," recalls Alejandra. "Growth happens when you are the most uncomfortable." Kersten feels that the results justify the effort: "The path to get certified isn't always the easiest, but the reward of helping others is invaluable."
In fact, Master Reviewers cite a number of benefits that become apparent once you take on the role:
You help others improve their skills. One of the most immediate satisfactions of the Master Reviewer role is offering knowledgeable assistance and support. "I enjoy helping instructors and instructional designers grow in their design craft," says Alejandra.
You develop new relationships with like-minded educators. "What I enjoy most about serving as Chair is how fulfilling it is to collaborate with colleagues worldwide," says Calvin. Walt concurs, praising the "collegiality and camaraderie that develops during a review."
You never stop learning. Working with a team on course design is a reciprocal process that continually deepens your own knowledge. Kersten remarks that "it turns out I usually learn something new from the team each time." Katie Rose of Texas Women's University (TX) underscores the point: "I enjoy seeing all of the different ways that people set up their courses. It is fun to see the flexibility with which the standards can be met in each review."
Be a crucial part of amplifying quality
Becoming a successful Master Reviewer requires effort, initiative and a specific skill set — including organizational acumen, a gift for communication and a deep knowledge of the QM review process. For those who choose this path, the hard work is deeply fulfilling. If you're a QM-Certified Peer Reviewer thinking about how you can develop your talents to their fullest, you may want to consider the benefits of stepping up to meet this uniquely rewarding challenge. We invite you to explore the Master Reviewer Certification course for higher ed or for K-12.