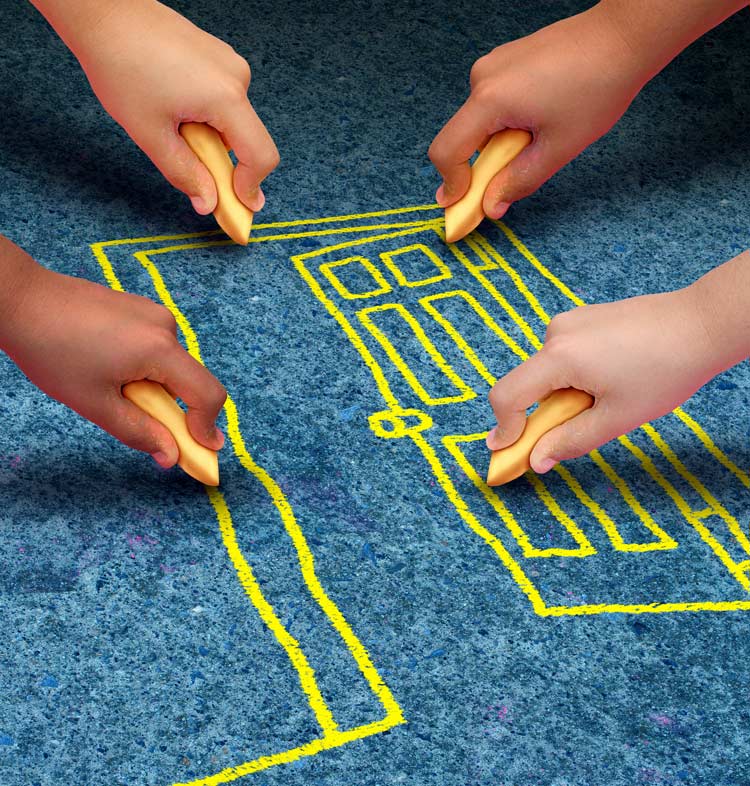 When quality came knocking, the Brisbane School of Distance Education (BrisbaneSDE) in Coorparoo, Australia, opened the door and embraced the opportunity to enhance the online learning experience for students. And now they are hoping to open the door for others.
BrisbaneSDE began its quality assurance journey with Quality Matters (QM) in April of 2018. At that time, the school was planning a new curriculum for its Year 11 students. That meant developing online courses for 36 Year 11 subjects. As BrisbaneSDE's Senior English Teacher Lyndal Studdert explains, this situation provided the perfect opportunity to incorporate quality into the process, "Upon deciding that we would embark on a course design process we investigated various resources, training opportunities as well as organizations and the associated costs and decided upon Quality Matters."
Since joining QM, BrisbaneSDE took several important steps to move its quality assurance journey forward, including:
Having select staff members complete the K-12 QM Coordinator Training and the K-12 Applying the Quality Matters Rubric workshop.
Using the QM K-12 Secondary Rubric and their national and state curriculum documents to create School Specific Standards for Online Course Design.
Creating a template to use in all Year 11 courses in 2019 and a few select trial courses across other sections of the school.
Involving representatives from each faculty area and school (primary and secondary) in consultation of the school course design documents and template.
So how do staff feel about all these changes? "Staff are enthusiastic about a standardized approach to course design that stems from the research and best practices involved in the creation of the QM Rubrics," said Lyndal. "Staff welcomed the opportunity to work together on this project and share ideas across faculties and schools." Lyndal also shared that staff are particularly happy about the template because it allows staff to focus more on the development of content within the course.

While staff support is critical, it is BrisbaneSDE's students that are at the heart of the course design project, which is named, "The Front Door to the Classroom." The name is based on BrisbaneSDE's belief that its LMS serves as the front door to the students' online learning environment. Before beginning the project, student feedback was sought and before undertaking the design of the template students were surveyed about their experiences with their current courses. The goals: to maximize the ease of use, navigation and appeal of the course while minimizing obstacles and challenges students face in a poorly designed online course so they can focus on their learning.
Having opened the door to quality and successfully walked through it, BrisbaneSDE is excited to help others do the same. Lyndal was accepted to present about the school's course design process at the Australasian Association of Distance Education Schools (AADES) Conference. As Lyndal shares, "The AADES conference is a unique opportunity for distance education schools in our region to share ideas, practice and research that applies to our individual contexts. Delving into online course design is something we want to share with other distance education schools in the hope that they see the benefits of the process we undertook."
Lyndal will be presenting on BrisbaneSDE's success to date, including:
Active staff, student and school management involvement in the online course design process.
The development of BrisbaneSDE School Specific Standards for Online Course Design.
The development of an LMS template.
Increased staff knowledge of online course design principles
Centralized collation and creation of support documents to help staff with online course design and LMS tools.
The door to quality is open at BrisbaneSDE but that doesn't mean they are done yet. Once the newly designed courses run, the school plans to seek feedback from staff, students and parents about the courses and the use of a template. Then, they will look at using the template across all course and, if viable, will set up a schedule to accomplish this. Finally, they intend to develop an internal review process to monitor the integrity of their online courses.
Staff, faculty and management took steps to implement a quality assurance plan at BrisbaneSDE and are now sharing those steps in the hope of helping others deliver on their online promise. If you are interested in sharing your plan or successes too, share your work by presenting at a QM Conference or find out How to Reference & Share QM in Your Presentations at other conferences.