Have an Idea for a Research Topic?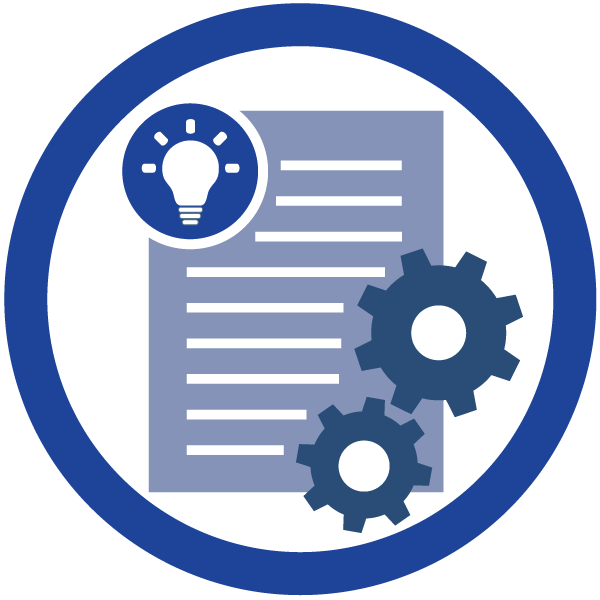 Get help with selecting measurable outcomes and framing your study in Designing Quality Online Learning Research workshop.
The QM Research toolkit is designed to guide anyone interested in doing research on the impact of Quality Matters. The steps move through the process of conducting a research project, giving an explanation for each step along with examples. The toolkit begins with information on developing a QM-focused research question that will be the basis of the project.
Who should be conducting research related to QM?
This research toolkit is designed for new researchers, as well as experienced researchers who are unfamiliar with the Quality Matters working principles, processes, and procedures.
Set yourself up for success
Designing a research study on the impact of Quality Matters requires awareness, comprehension, analysis, synthesis, and evaluation of a scholarly online/distance education knowledge base, as well as a background in the principles and application of the QM process within a system of quality assurance. These reflective processes will better prepare the researcher in making judgments for the development of a study that can inform and continuously improve the QM knowledge base, which, in turn, will improve online/distance education through research and practice.
Interested in learning more about QM-focused research?
Contact Barbra Burch, Manager of Research and Development, or Bethany Simunich, Vice President of Innovation & Research.
Frequently Asked Questions
Helpful Articles
Identifying Platforms to Share Your Research

For months — or perhaps years — you worked diligently to complete your research. As you wrap up and document your findings, it's time for the next step — getting your research in front of intended audiences. In this article, we outline various publishing options that provide platforms for your research and walk you through the steps to get started on publishing your work.

View Details »

Two Studies Show the Reach of Research

A synopsis and brief discussion of two studies related to distance education and replication.

View Details »