Aprende más
Helping you deliver on your online promise
With online learning, everyone has a goal. Learners need to improve and grow. You work to nurture them with well-conceived, well-designed, well-presented courses and programs. Our goal — as a non-profit, quality assurance organization — is to provide a system to help you deliver on that promise: with review, improvement and certification of quality.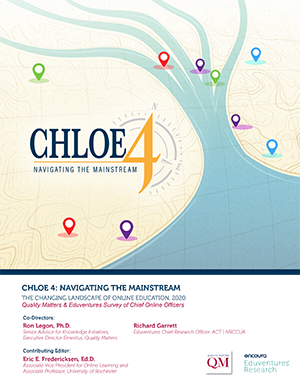 **NEWLY RELEASED** Written pre-COVID-19 crisis, the report CHLOE 4: Navigating the Mainstream offers important perspective on everyday online learning — even as schools search for good-enough answers to head-spinning conundrums. Indeed, online learning has suddenly gone mainstream to an extent unimaginable just weeks ago. While CHLOE is not a primer for emergency online instruction, it is an account of online learning as it really is. Market hype and product pitches are put aside to reveal how little online has moved forward, as well as how far it has come.
Get Started on the Path of Continuous Improvement
Make a Nomination for Quality
Call for Presentation Proposals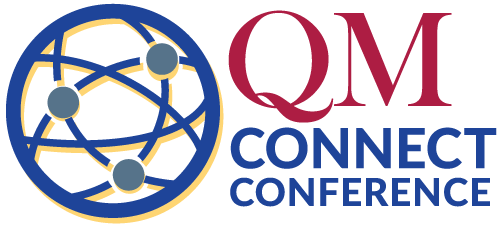 "Bringing Quality Into Focus" is the theme for the QM conference on online quality assurance in St. Louis, Missouri this fall. Share your ideas for implementing what works to create clear paths to success in the online classroom. Review the concentrations, format options and evaluation criteria — then prepare your proposal for submission. Final deadline is May 4, 2020.
Find Out if QM is Right for You
If you've been looking for solutions to help ensure that learners are engaging with high quality courses, QM has them. Through course improvement, professional development and robust review processes, QM empowers you to deliver on the promise of online learning.
See QM Membership Benefits
Learn About QM Rubric Standards
QM's five Rubrics are comprised of General and Specific Review Standards, allowing for complete course review. The Standards are research-supported and based on published best practices. QM Rubrics are an essential part of creating, certifying and maintaining quality course design.
Every Implementation Tells A Story
Reports & Stories of QM Impact